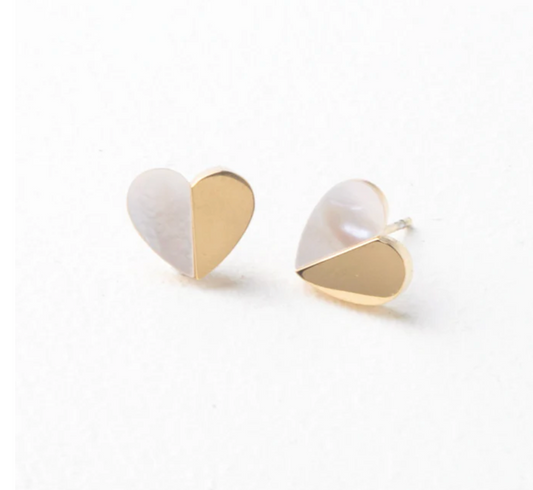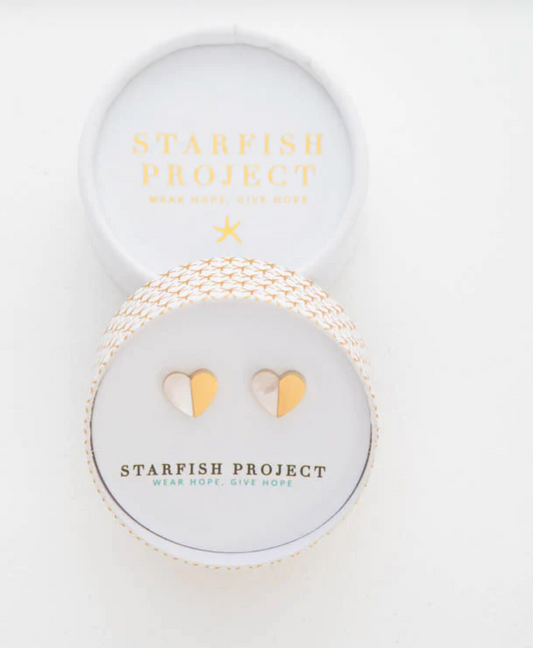 Give Hope Earrings
Description

We truly believe that hope should be shared. When you purchase the Give Hope Earrings, to gift or to keep, Starfish Project creates a second pair to give to a woman still in exploitation. By choosing to purchase and wear your Give Hope Earrings you are literally giving the gift of hope to women still in exploitation waiting to experience freedom.

We lovingly package our Give Hope Earrings in our gold and white gift box. Just like the Give Hope Earrings feature the coming together of iridescent mother-of-pearl and 14K plated gold. Each speaks of the restoration you catalyze as well as our shared heart to see women still in exploitation experiencing freedom, establishing independence, and developing dignified careers. We hope that as the women we meet receive this beautiful gift, they will have new hope for a life outside of exploitation. May what starts with a gift of hope grow into an opportunity for more women to experience freedom.



Box size and color may vary.

Materials: 14K gold plated stainless steel and mother of pearl stud earrings with 14K gold plated stainless steel earring posts. 

Size: 0.3 inches.
Just a few left. Order soon.