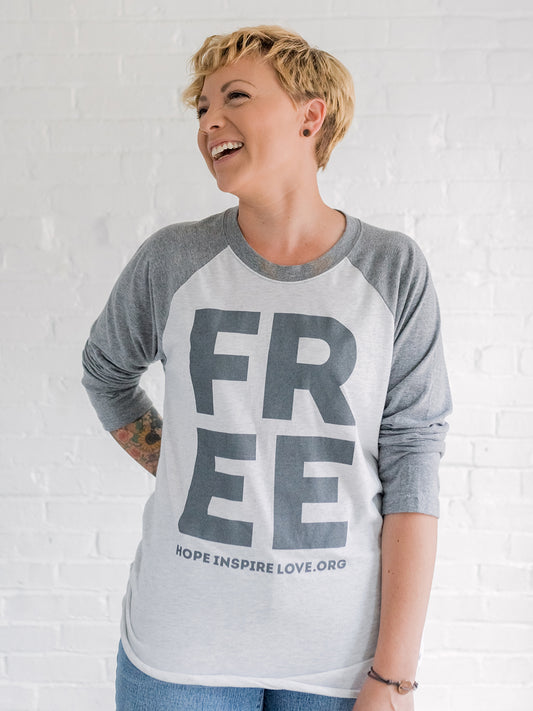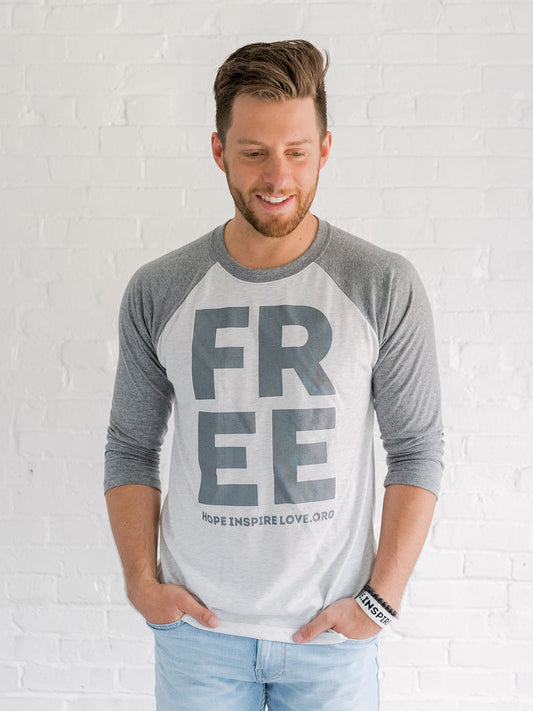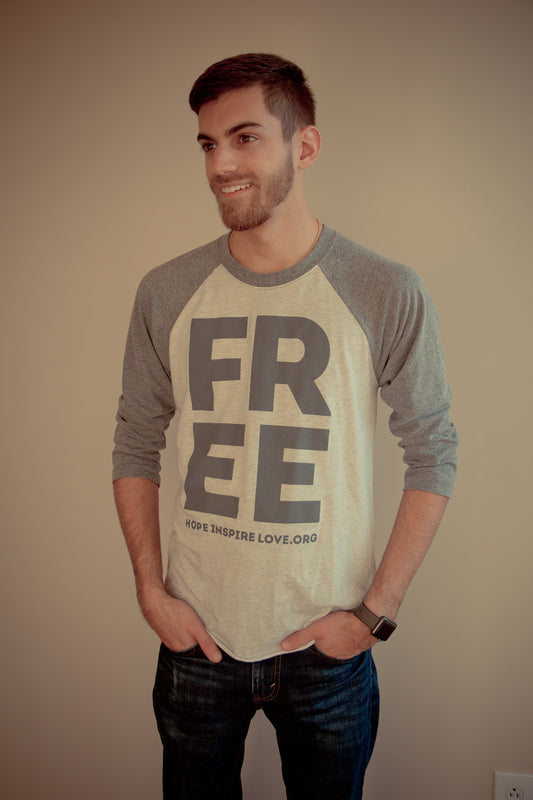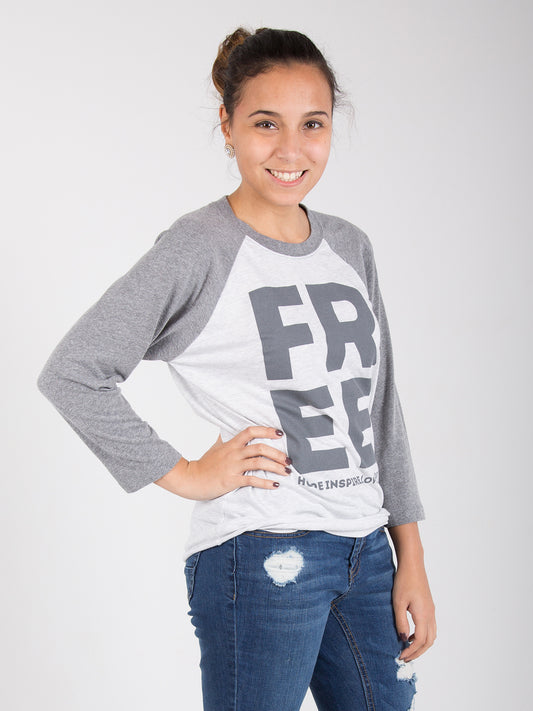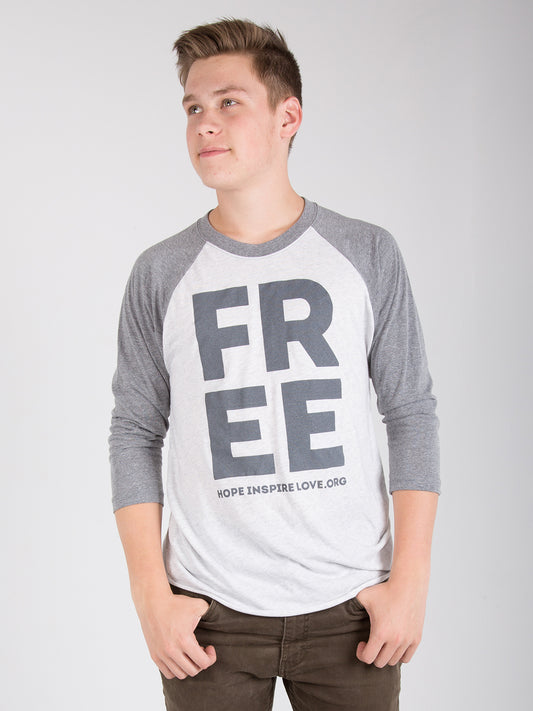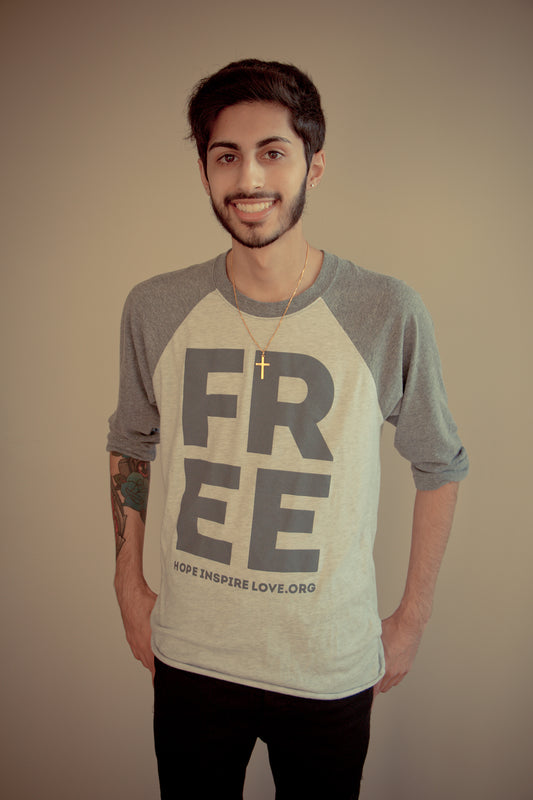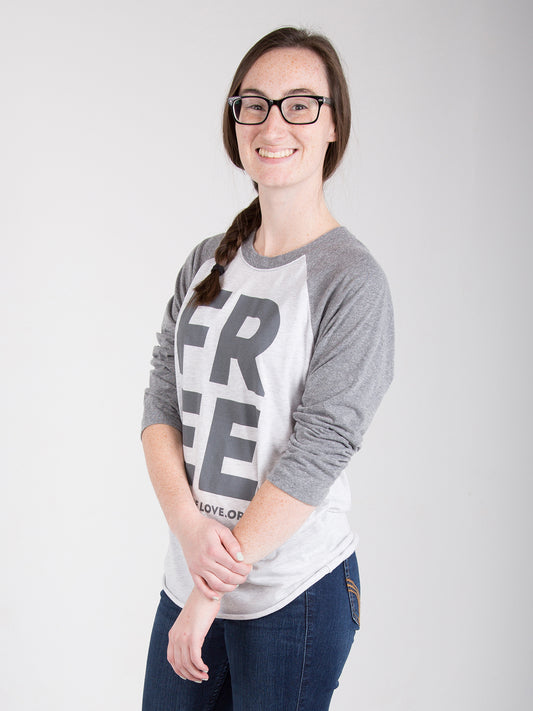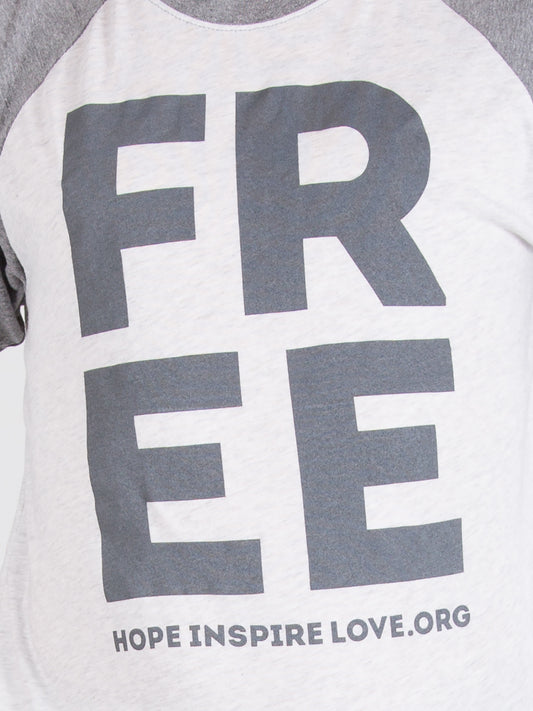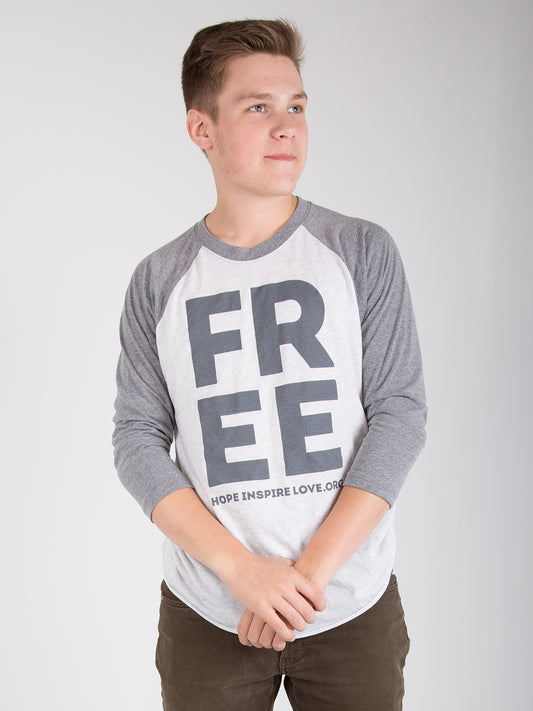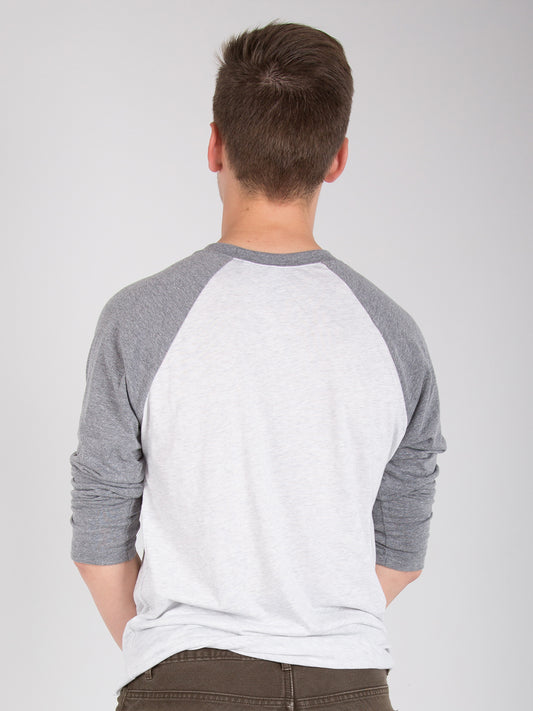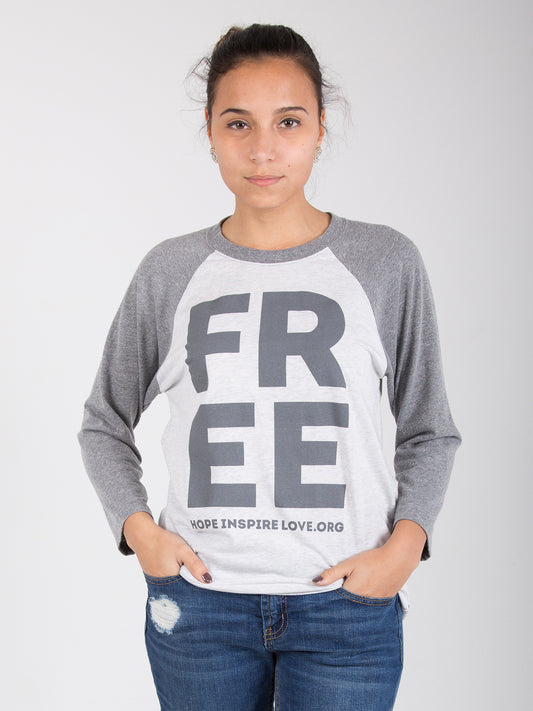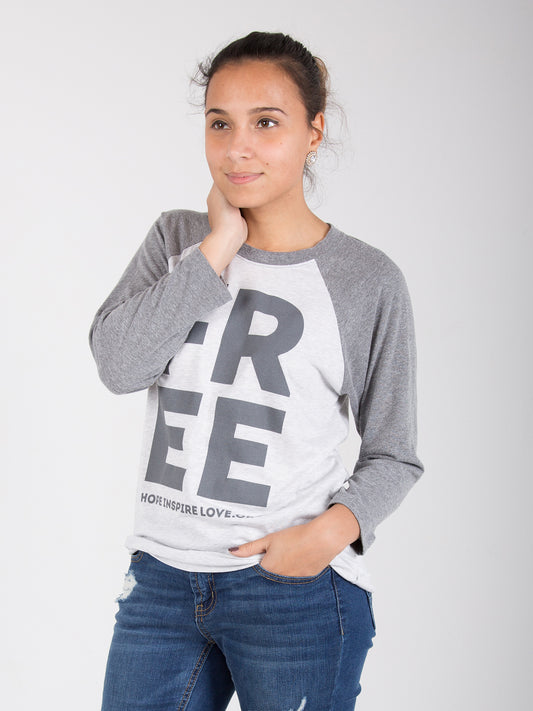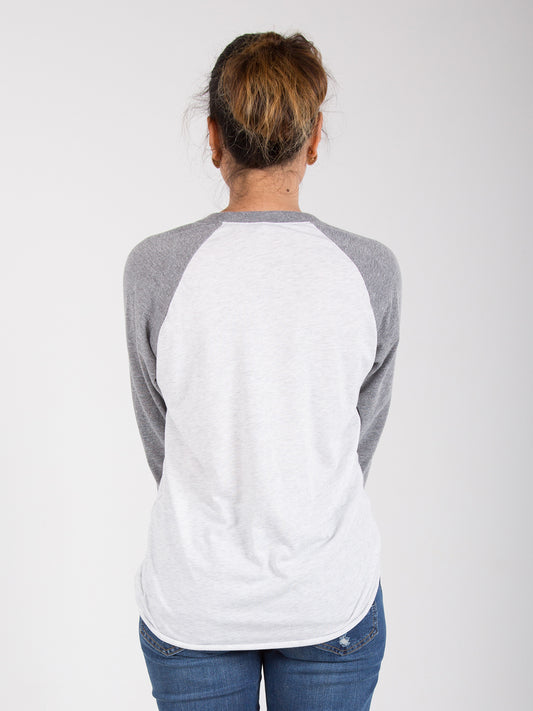 FREE 3/4 Sleeve Baseball Tee - Grey - Unisex
Description

FREE three-quarter sleeve triblend baseball tee

This baseball tee is a modern take on a classic, and has a well worn feel you'll love. With three-quarter contrast sleeves and crewneck with contrast trim. These shirts are extremely soft and lightweight, and with 3/4 length sleeves can be sported in any season. Size and fit is unisex. Great as a gift for a loved one...or yourself!

DETAILS

Female model is wearing a small. Male model is wearing a medium.

50% polyester, 25% cotton and 25% rayon. Made in Nicaragua.