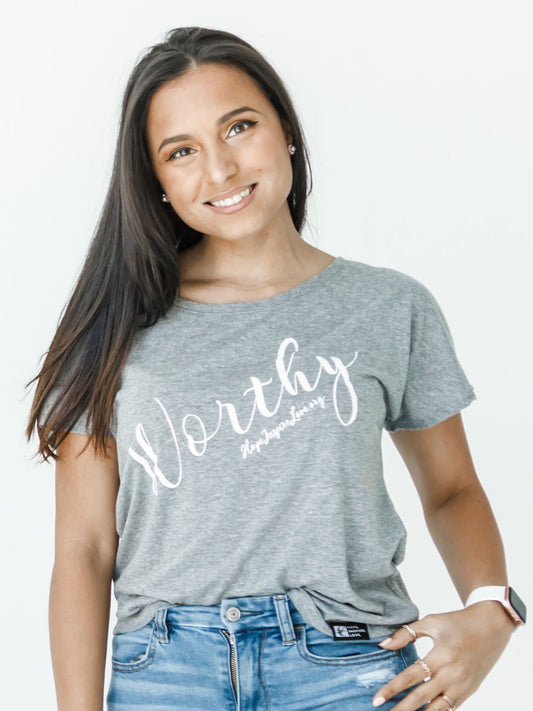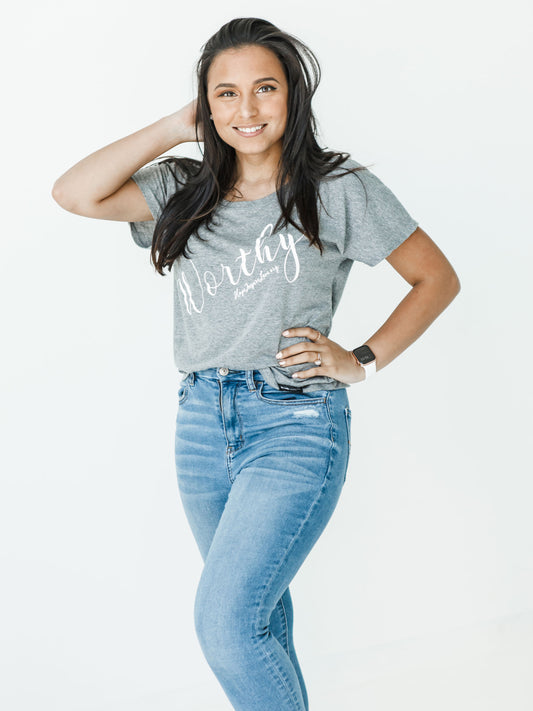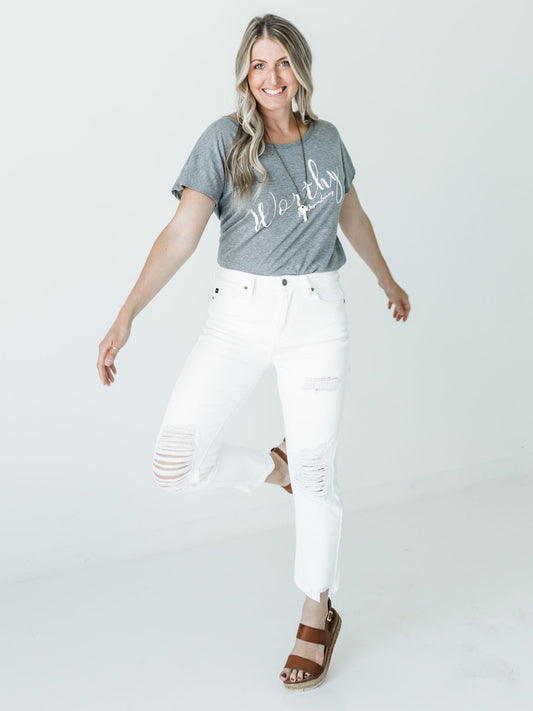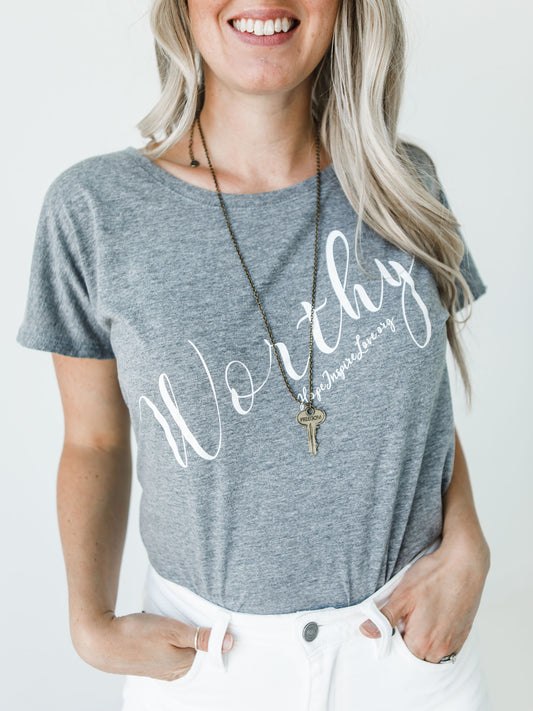 WORTHY - Grey Short Sleeve T-Shirt with Scoop Neck
Description

WORTHY grey triblend scoop neck t-shirt

This t-shirt has a modern relaxed fit and is soft to the touch. It features a front imprint and short sleeves. Front imprint says: Worthy

Size Note: We recommend that if you are tall, to size up. This t-shirt has a short bottom.

DETAILS

50% polyester, 25% cotton and 25% rayon. Made in Nicaragua, printed in USA.