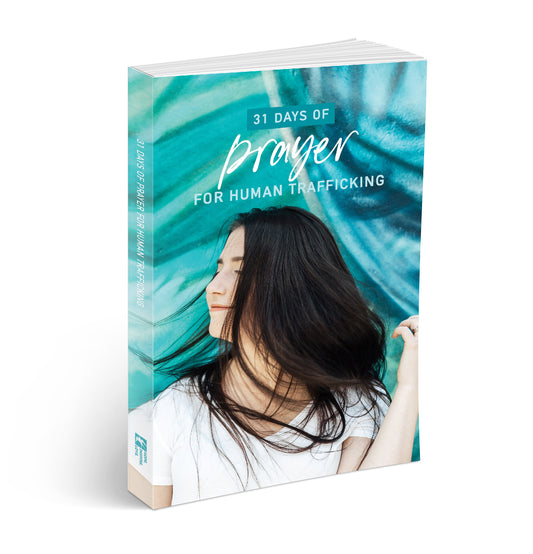 31 Days of Prayer for Human Trafficking Journal Book
Description

Join us as a Prayer Warrior to help us cover our staff, volunteers, interns, the work we do, and seek the Lord's guidance in everything we do to accomplish our mission. We also pray for victims of human trafficking, their perpetrators, families, community leaders, law enforcement, and frontline partners.

Receive a FREE copy of our 31 Days of Prayer for Human Trafficking journal so you can start praying with us.

NOTE: Use code PRAYERFREESHIP at checkout to receive free shipping on this book, or pay for the shipping as a donation to cover the cost of this free book.

If you are looking for bulk orders of this book, click here.

If you would like to donate towards this project, click here.